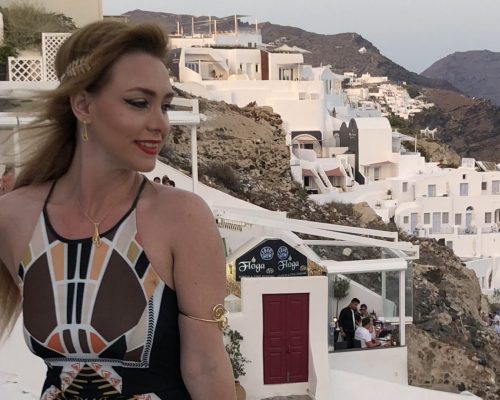 Have you ever wanted to attend a live photo shoot in an exotic location with an exotic model? What a way to have a holiday and enjoy something totally unique.
Starting at USD $10,000 per person, you could attend a 1-3 day photo shoot as a guest of me – Emanuela. Guests don't appear in the photos, but they can sip a nice glass of wine, eat good food and watch as I get ready for the shoot, the makeup and hair, the creation of the fashion and accessories I will wear and the photographer preparing the background and posing me for the photo shoots. Each day's photo shoot takes between 2 to 4 hours.
I hope you are not shy. My photo shoots contain fashion changes, topless photography and nudes.
Each guest gets to take home two (2) of my large high definition works of art. My team will provide details on which art applies to the guest package. And if the guest has ideas that work for me, they can even suggest a pose for my upcoming art which may be something he/she would like to enjoy becoming part of their collection.
2022 and 2023 photo shoots are being planned now for Santorini Greece, Croatia, Canada, Mexico and France. Photo shoots are being planned for a Roman gladiator setting, an elegant outdoor restaurant, a very sexy boutique hotel, an exotic beach and sailing trip, and other exotic locations and settings.
Please understand in advance that no physical interaction with Emanuela is permitted during the photo shoot. This is solely for the guests visual enjoyment.
Guests can not take photos of me during the photo shoot. If the guest wishes to have a photo with me that is transformed into a work of art up to 40"x60" that art will be a limited edition of ONE (for the guest only) and is available for a fee of $20,000. See the details on the photo shoot area of my website. This special art can be ordered on the day of the photo shoot or before.
Contact my team via the contact page, or by email, and tell us what you are thinking and they may be able to accommodate you.